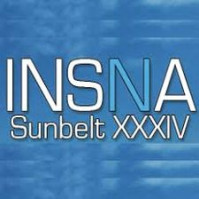 Great News! Our youngsters Bálint Néray and Zsófia Boda's article has won the INSNA (International Network for Social Network Analysis) Best Student Paper Award. This is a prestigious international performance. Congratulations to them!
The winning ariticle is:
Boda, Zs., Néray, B. 2015, Inter-ethnic friendship and negative ties in secondary school. Social Networks, Volume 43, October 2015, Pages 57–72.
Click here to the full abstract

The Best Student Paper Award. The award is given annually to a graduate student in recognition of research on social network analysis. For the 2015 competition, students should submit a paper (pdf file written in English) by 15 March 2015. The winner of the award will be announced at Sunbelt XXXV in 2015. To be eligible, the student must be the first (or sole) author on the submitted paper at the time of submission. The paper may be published or unpublished and must have been completed within two years of the submission deadline. A letter of support should be submitted as well. Papers are evaluated by a committee based on the level of originality in the ideas and techniques, the possible applications and their treatment, and potential impact. The committee may arrive at the conclusion that none of the submitted papers merits the award. The monetary prize for the best student paper is $2,500.