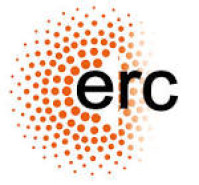 CALL FOR APPLICATIONS for assistant research fellowships at the
Hungarian Academy of Sciences, Centre for Social Sciences in the MTA TK "Lendület" Research Center for Educational and Network Studies (RECENS)
Location: Budapest, Hungary
Hours: Part time (20 hours/week)
Contract: Fixed term
Begins: October 2017
Ends: September 2019
Ref.: EVILTONGUE 2017
Click here to download in (full text) PDF
Location of work:
Centre for Social Sciences, Hungarian Academy of Sciences (MTA TK)
"Lendület" Research Center for Educational and Network Studies (RECENS)
Tóth Kálmán u. 4., 1097 Budapest, Hungary
Applications must be sent via e-mail to takacs.karoly@tk.mta.hu and freigang.istvan@tk.mta.hu until 30 September, 2017. Please indicate in the subject of e-mail: "EVILTONGUE 2017". Applicants will be asked for an interview, which is expected to be held on 6 October 2017. The MTA TK reserves the right of leaving the vacancy unfilled in the lack of outstanding candidates.
Selected applicants will be employed from 15 October, 2017, the earliest, till 14 September 2019, which may be prolonged for a fixed term. At the beginning of the employment, a probation period of 4 months will take place. Financial compensation is based on Act XXXIII of 1992 of Hungary on the legal status of public servants and on Govt. Decree 84/2011 (V.26).
For further information please contact Károly Takács at takacs.karoly@tk.mta.hu, or visit our website: http://recens.tk.mta.hu